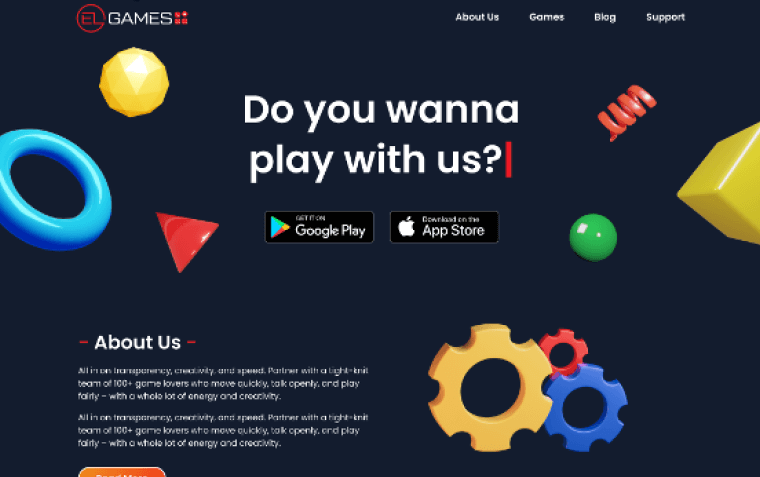 EL-GAMES
CHALLENGE
Tasks which we haved :
Make ui/ux design for website
Develop a platform for a game developer. It is planned to publish games and interesting articles in the blog section on the platform.
Build the structure of the pages, taking into account the addition of new content
Need the ability to simply add an article to the blog
Need the ability to simply add the game and link to platforms where you can download it
TECHNOLOGIES
The following technologies and tools were used to implement the project:
Figma, Photoshop, Illustrator
HTML5, CSS3, Bootstrap
PHP 7.4+
MySQL
JS, jQuery, Ajax
CKEditor, Amination scripts
Framework CakePHP 4+
We solved these tasks by introducing a custom admin panel. This feature allows a customer to place their informations about games and much more. As you can see, we solved these problems in a way that made it possible to turn the challenges into possibilities and success.
Web development