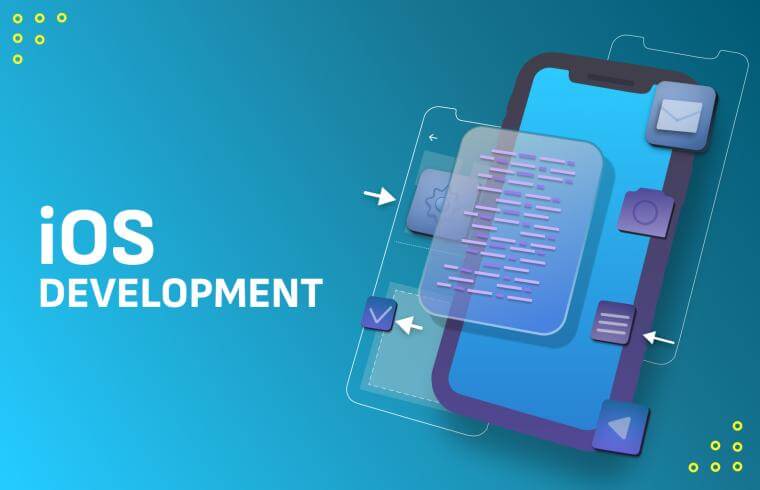 iOS mobile App Developer: Turning Imagination into Reality
iOS mobile App Developer: Turning Imagination into Reality
Mobile app developers are the architects of the digital world, crafting the applications that power our mobile devices and shape our everyday experiences. They are the visionaries who turn ideas into tangible, functional, and user-friendly solutions. At ELDEVELOP, we recognize the crucial role of these professionals, and we're here to bridge the gap between your imagination and reality.
Mobile app developers are the wizards behind the applications that make our smartphones and tablets truly smart. We specialize in crafting cutting-edge mobile applications for iOS. From entertaining games to informative apps, educational tools, or communication platforms, we have the expertise to bring your vision to life. Our mobile app development team keeps pace with the ever-evolving mobile landscape, ensuring your app is not just functional but also stays ahead of the curve in terms of design and technology.
Technologies we employ:
Swift: ELDEVELOP incorporates the Swift programming language into your projects, which is the key language for iOS app development. Swift offers high performance, security, and clean syntax, making it an excellent choice for building reliable and modern applications.
Cocoa Touch: Our developers are proficient in Cocoa Touch, a framework that provides the essential tools for creating interfaces, handling input, animations, and more. This framework enables us to craft unique and engaging user interfaces.
At ELDEVELOP, we take pride in our ability to understand your desires and requirements. We work closely with you, offering a range of options and providing well-informed guidance. Together, we transform your imaginative ideas into real, functional solutions. Our team has access to a wealth of resources, including state-of-the-art software programs and experts in specific areas, ensuring the success of your project.
If you are seeking a trustworthy partner for iOS app development using native technologies, reach out to us. ELDEVELOP is a company that doesn't just create apps but builds tools to help you achieve your goals. We are known as a top app development company, and we proudly invite you to join our successful roster of clients. Entrust us with your vision, and we will turn it into reality.
Contact us today to discuss how we can help you create impressive mobile apps. ELDEVELOP - your partner in innovation and growth.
Mobile development