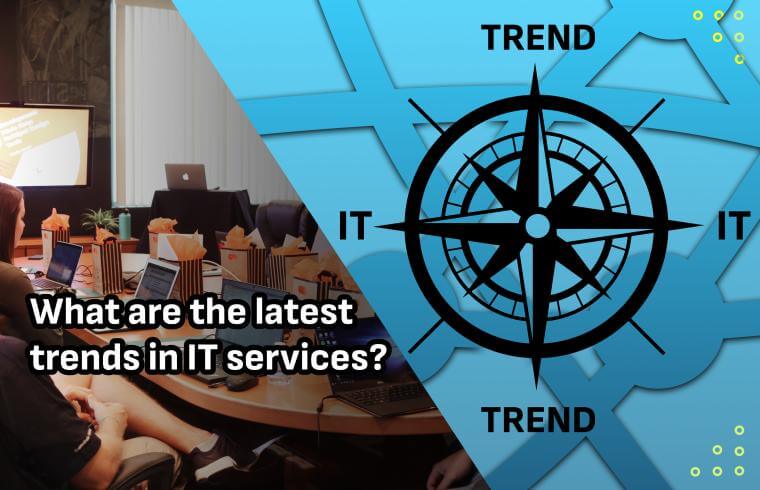 What are the latest trends in IT services?
Showing You the Future: Latest Trends in IT Services by ELDEVELOP
In the world of information technology, only those who keep up with the times remain at the forefront. Modern technologies are evolving rapidly, which is why your business needs reliable and innovative IT services. ELDEVELOP is your trusted partner in web and mobile development, as well as design. Let's explore the latest trends in IT services together and ensure that your business is ready for the future.
Personalized Digital Transformation
In today's world, personalized digital transformation has become more significant than ever. Your business can easily adapt to the needs of each customer thanks to technologies such as Big Data analytics and artificial intelligence. ELDEVELOP provides innovative solutions to customize your product or service for each customer.
Mobile Optimization
With mobile internet, your customers are always just a few taps away from your business. Mobile applications and responsive websites are our expertise. We'll incorporate the latest design and development trends to keep your brand relevant and user-friendly.
Cybersecurity
As technology advances, cybersecurity threats become more sophisticated. It's essential to have robust protection for your data and your customers. ELDEVELOP offers comprehensive solutions to secure your business.
Cloud Solutions
Cloud technologies are becoming increasingly popular, allowing your business to operate more efficiently and cost-effectively. ELDEVELOP provides consultations and develops cloud solutions to optimize your business processes.
Internet of Things (IoT)
IoT technologies open up new possibilities for monitoring and managing devices and systems. We'll assist you in implementing IoT into your business, increasing efficiency, and providing new ways to interact with your customers.
Conclusion
ELDEVELOP is your trusted partner in IT services. We keep an eye on the latest trends and develop innovative solutions to keep your business competitive. Don't fall behind current trends; trust us and ensure your business thrives in the world of technology.
Don't miss the opportunity to make your business more efficient and in demand. Contact us now!
Keywords: IT services, digital transformation, mobile optimization, cybersecurity, cloud solutions, IoT, innovations, ELDEVELOP.
News