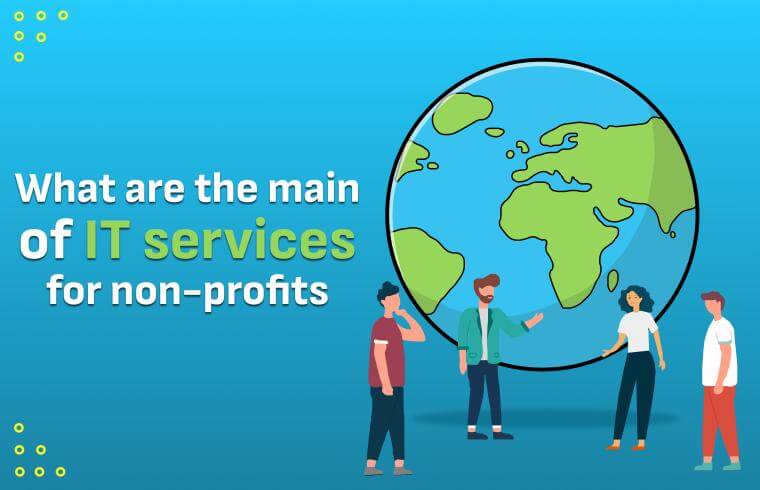 What are the main benefits of IT services for non-profits?
In a rapidly evolving digital landscape, non-profit organizations are increasingly turning to IT services to streamline their operations, enhance their outreach, and maximize their impact. These services have become essential tools that bridge the gap between their missions and the communities they serve. At ELDEVELOP, we are dedicated to providing top-notch services in web and mobile app development, design, and more, tailored to the unique needs of non-profits. Let's explore the key benefits of IT services for non-profit organizations, focusing on our expertise in the field.
1. Mobile App Development
Non-profits can greatly benefit from mobile app development, as it allows them to connect with their supporters and beneficiaries on the go. ELDEVELOP excels in crafting intuitive and user-friendly mobile applications for both iOS and Android platforms, ensuring that your organization's message is accessible to a wider audience.
2. Website Development
A well-designed website is the digital face of your non-profit organization. ELDEVELOP specializes in creating visually appealing and functional websites that not only communicate your mission effectively but also engage visitors and drive action. Our services in web development empower your organization to tell its story in a compelling way.
3. Chatbots for Enhanced Customer Service
In an era where instant responses are expected, ELDEVELOP expertise extends to the implementation of chatbots. Our customer service chatbots are designed to improve engagement and support, ensuring that your non-profit can efficiently address inquiries and provide information 24/7.
By leveraging the full spectrum of IT services offered by ELDEVELOP, non-profit organizations can achieve remarkable outcomes. From mobile app development to web development and chatbot implementation, our services empower your organization to operate efficiently and make a meaningful impact.
In conclusion, ELDEVELOP is more than just a web and mobile development company; we are your partner in driving the success of your non-profit organization. With our comprehensive suite of services, we can help you harness the power of IT to reach more people, improve operational efficiency, and further your mission. When you choose ELDEVELOP, you're not just investing in technology; you're investing in the betterment of your cause.
Don't miss the opportunity to revolutionize your non-profit's online presence and outreach. Contact us today and let ELDEVELOP turn your IT dreams into a reality, making your mission more accessible and impactful than ever before.

News