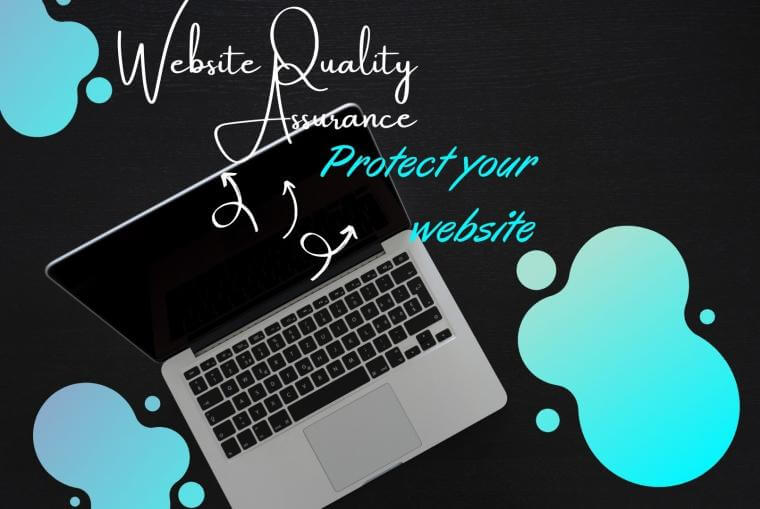 Website Quality Assurance. Protect your website
Even the most novice website owners have tested their website's performance at one point or another. However, most of these tests usually focus on loading speed or user experience metrics. Web QA processes may differ from project to project.

But what about load testing?
While most websites are prone to traffic levels that are usually fairly regular, there may be times when some sites have to deal with heavy loads. Examples of this include online shopping or even some government websites. If your site has unexpectedly increased visitors in a short period of time, how well are you prepared for it?

Understanding load testing
What is load testing? Load testing is testing a website to see how it performs under various loads. For example, a test can simulate an increase in the number of concurrent visitors coming to your site. It will also record how your site processes them and record them for your reference.

What kinds of "stress" are being tested?
Quality assurance websites include many actions. Depending on the tool you have chosen to test your site, each one can have different functionality. The simplest will involve simulating an ever-increasing load and stopping when your site crashes. Other tools may be able to generate simulated load that simulates other user behavior, such as making queries, modifying pages, or loading other functions. Some may even be able to map out logical flows for each individual scenario. Web quality assurance helps to identify project vulnerabilities.
When to Load Test Your Site's Performance?
Assurance testing helps to get the best performance from the site. If you've checked out most of the tools available, you've probably noticed that many of them offer either trial versions or a limited free version. Quality assurance website testing must be entrusted to qualified personnel. This makes them readily available for use by a wider audience. Most website owners should be concerned about hosting performance as it affects much more than just the user experience.For many business owners, your website's accessibility also depends on your brand reputation. Steps of quality assurance include sequential actions.

Web application testing - it is a multilateral process. More traffic usually means a disproportionate increase in backend processing, and your system will have a hard time doing it. Much will depend on variables unique to your site's design, so it is impossible to give you enough visitors, at which point it will. To really see how your site is performing, you need to perform load testing. Quality assurance testing helps to improve the quality of the site. Exactly when to do this is controversial, but my advice would be to plan ahead and test early. As you gain experience, add other elements such as variable behavior, the development of your scripts and logic over time. Website quality assurance testing aims to improve project performance and eliminate vulnerabilities.

Web development