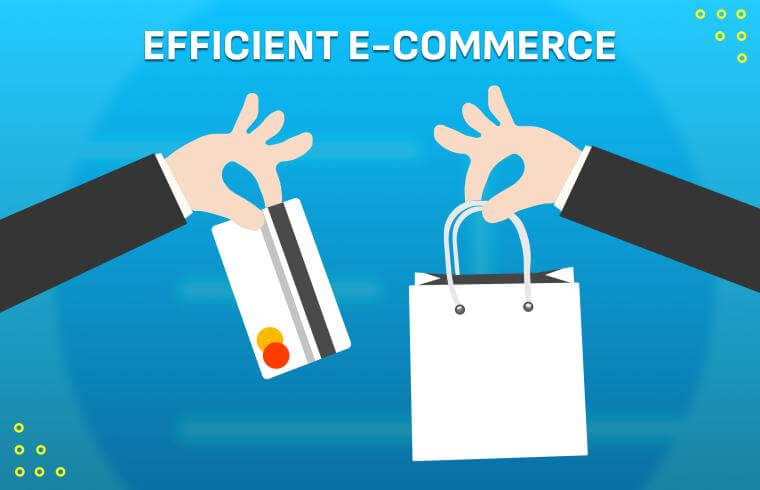 How to make an e commerce website today
In today's dynamic digital landscape, website development plays a pivotal role in shaping the online presence of businesses. For those navigating the e-commerce realm, the key to unlocking success lies in creating an engaging and user-friendly platform. As a leading web development company, ELDEVELOP is here to guide you through the intricate process of ecommerce website creation.
When it comes to the development of e-commerce websites, our team brings a perfect blend of creativity and technical expertise. From seamless navigation to visually appealing designs, we understand the art and science behind a successful online store.
Seasoned e-commerce developers are the architects behind some of the most thriving online businesses. Their skill in translating your vision into a fully functional and aesthetically pleasing website is unparalleled. Trust us to turn your ideas into a digital reality.
Choosing the Right Platform: CMS for E-Commerce
In the vast landscape of e-commerce, Content Management Systems (CMS) serve as the backbone of your digital storefront. E-commerce website creation becomes a breeze with popular CMS options like:
Magento is a popular e-commerce platform designed for creating online stores. It was released in 2008 and has become one of the leading solutions in the e-commerce industry due to its flexibility, scalability, and extensive functional capabilities.
Shopify is a web platform for creating online stores and conducting e-commerce. Launched in 2006, Shopify provides tools for the creation, customization, and management of online stores without the need for extensive technical knowledge.
WooCommerce is a free plugin for WordPress that transforms this popular content management system (CMS) into a full-fledged platform for e-commerce. Released in 2011, WooCommerce has since become one of the most popular solutions for creating online stores.
OpenCart is a free content management system (CMS) and open-source platform for creating online stores. It has been designed with user-friendliness and expandability in mind, making it accessible to a wide range of users.OpenCart is suitable for small and medium-sized enterprises seeking a simple and flexible system for establishing an online store.
Each comes with its unique features, empowering businesses to tailor their online presence to their specific needs.
Unveiling the Analytics Magic
Success in the digital realm isn't just about a visually stunning website; it's about understanding your audience. ELDEVELOP integrates robust e-commerce analytics tools to provide you with insights into customer behavior, preferences, and trends. Harnessing this data enables you to make informed decisions and stay ahead in the competitive e-commerce landscape.
The Sales Impact: How Your Website Drives Revenue
Your website is more than a digital storefront; it's a sales powerhouse. A well-crafted online presence significantly influences purchasing decisions. Website development isn't just about aesthetics; it's about creating an intuitive user experience that converts visitors into loyal customers. We ensures that every aspect of your site is optimized for maximum sales impact.
Ready to Transform Your E-Commerce Journey?
Embark on a journey of website development excellence. Our commitment to creating visually stunning, highly functional, and conversion-driven e-commerce platforms sets us apart as a web development company that truly understands your business needs.
The road to a successful online business begins with a captivating and user-friendly website. Choose ELDEVELOP for your ecommerce website creation needs, and let us transform your digital presence into a revenue-generating machine. Contact us today to elevate your e-commerce game!
E-commerce